NEW LOCAL PRODUCTS COMING APRIL
|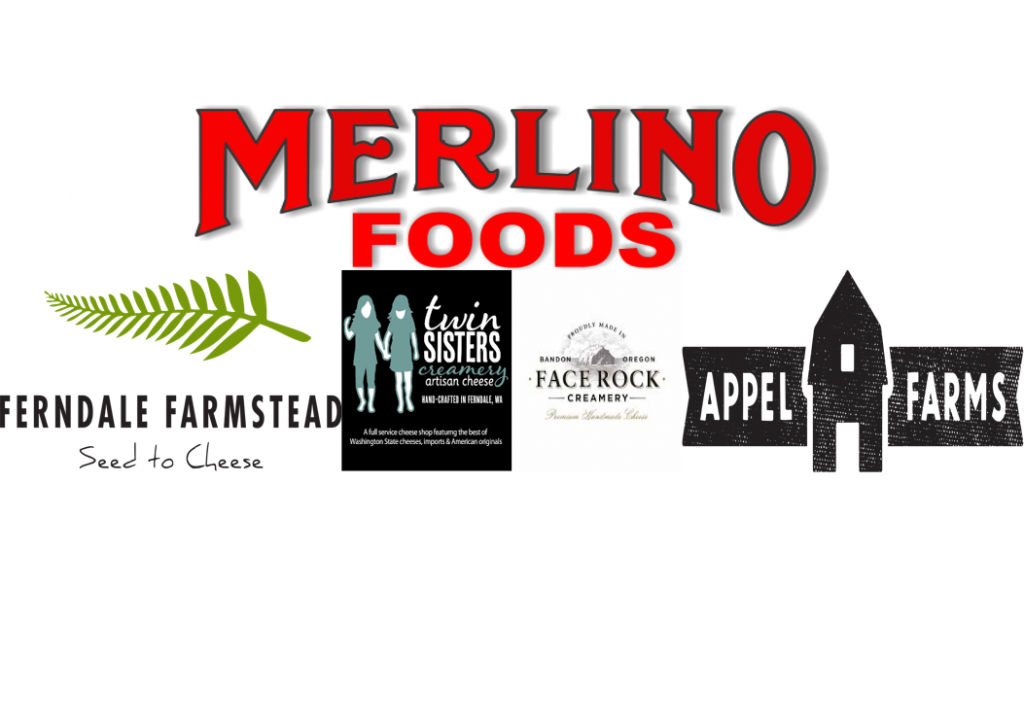 APPEL FARMS
Appel Farms started 30 years ago and is thus the 'legacy' Farmstead cheese maker of the Northwest. 600+ head of Jersey and Holstein cow's provide milk daily for this family run business.
GOUDAJALLOC – Gouda aged 8 weeks with fresh jalapenos.

GOUDALOC – Gouda aged 8 weeks, rindless, and smooth. Easy eatings.

SWISSMADLOC – Maasdammer swiss, Dutch version of Emmenthal, with cream added. Sweet.

PANEER – Vinegar set cheese, staple of Indian foods, absorbs flavor of any spicing added, and won't melt.
FERNDALE FARMSTEAD
Three generations of dairy family are behind this relatively new entrant into the Farmstead Specialty cheese category. All Italian cheese, made with proprietary cultures from Italy and centuries-honored true Italian cheese making artistry.
ASIAGOLOC – Farmstead cow's milk, aged 45 to 60 days, fresh or 'pressa' asiago.

FONTINAFERN – Farmstead cow's milk, aged 7 months, savory, but, layered.

SCAMORZASMOKELOC – Farmstead cow's milk, stretched curd (pasta filata), light smoke apple/alderwood.
TWIN SISTERS CREAMERY
Started only 4 years ago, Twin Sister's Creamery is a study in best practices for all things Raw Milk. All registered Jersey Cow milk from Twin Brooks dairy. Whatcom Blue is a easy-eating blue, designed with chef's in mind. Formed in small 2.5/lb wheels for easy of kitchen use.
BLUETWINSIS – Whatcom Blue, Raw milk, Jersey cow milk, lactic, approachable 'gateway' blue.

WHITETWINSISLOC – Farmhouse, Raw milk, Jersey cow milk, a full expression of creamy milk.
FACE ROCK CREAMERY
Face Rock Creamery hails from Bandon, OR, a dairy region dating back at least 100 years on the Oregon coast. Milk from the Coquille river valley has creamy components found nowhere else. Face Rock is an actual promitory of 'haystack' off the coast. Award winning cheese made from it's inception 5 years ago.
CURDLOC – Plain Cheese Curds, nitrogen gas flushed bags.

CURDPEPLOC – 3 Pepper Cheese Curds (Jalapeno, Habanero, Sweet Red Pepper, nitrogen gas flushed bags.

CHEDAGELOC – Aged Cheddar, minimum 6 months, creamy and slice-able.
https://www.merlino.com/Merlino-Foods-238137016210624/
If you'd like to know more, please call our Customer Service Team!
Phone: (206) 723-4700
sales@merlino.com